###
If we're all in this together, tax breaks for those least in need have to be more than just on the table. They need to be part of the plan. Unfortunately we have a president who wobbles and concedes before most fights even begin. The Democrats have to stand firm on handouts for the industries that are sitting on
$800 billion
of cash. A blank check to those businesses is irresponsible.
Bloomberg
###
Michele Bachmann Launches 2012 Presidential Campaign By Praising 'Killer Clown' John Wayne Gacy
Ridiculous clown Michele Bachmann officially launched her 2012 presidential campaign today in Waterloo, Iowa — where she paid tribute to another clown
from this small Iowa town,
psychopathic homosexual serial killer
John Wayne Gacy.
Why does Bachmann love the freakish monster known in American nightmares as the Killer Clown? Maybe because John Wayne Gacy loved dressing up as a circus clown and being around lots of kids, just like Bachmann!
Really, this is what she said
, except she apparently thinks the "John Wayne" from Waterloo, Iowa, is the iconic Western movie performer. Let's roll the video from Fox News, and laugh together.
READ MORE »
###
Great. So WTF are we still doing there?
###
###
We have heard depressing statistics before, but this one makes us weep.
"Fast food is already a lot like pollution -- it's bad for you, but it's more convenient than the alternative, so it's really really hard to get rid of. Also it shows up frequently on the sides of highways. Now, environmental nonprofit Clean Water Action has found that, at least in the San Francisco Bay area, these two dirty birds flock together. More than half of the litter in the four cities the group studied came from convenience foods at McDonald's, Burger King, Wendy's, Starbucks, and 7-11. ... Some of these places are at least trying to cut down on their trash quotient. Starbucks encourages people to bring their own cups, though less out of concern for the environment than out of rational self-interest (the company calculated it could save $1 million a year if people brought in reusable mugs). But others don't allow customers to avoid the takeout boxes and plastic cups -- even though Clean Water Action estimated that it would have collected 31 percent less trash if people used renewable plates and utensils. "
###
Michele Bachmann Constantly Answering Her Own Questions Wrong
If you had to take a test where you also got to make up all the questions, would you probably still answer all of them wrong? Yes, you would, if you are lunatic Bible-humper Michele Bachmann. A Politifact.com analysis of 24 Michele Bachmann statements showed that 23 of those fell somewhere between stretching the truth and insane. Maybe the 6th dimension is actually just inside Michele Bachmann's mind? In the horror movie trailer of her thoughts, America killed everyone in Libya with a bomb strike Nagasaki-style, the entire U.S. strategic oil reserve is at the bottom of the Gulf of Mexico left there by Obama alongside the Newt Gingrich campaign, and the tens of thousands of dollars her family farm received in federal handouts are fictional products of everyone else's imagination. READ MORE »
###
Blagojevich guilty on 17 counts of corruption.
"Former Illinois Gov. Rod Blagojevich (D) was convicted of attempting to sell President Obama's Senate seat on Monday. ... Blagojevich was convicted of 17 of 20 counts of public corruption charges. He was found not guilty of one charge and the jury did not deliver verdicts on two counts. ... Blagojevich's charges surrounded allegations that he tried to sell the Senate seat vacated by President Obama in 2008 when Obama won the presidency. He was accused of seeking a cabinet post, money, or a high paying job in return for picking Obama's replacement, backing certain legislation, and divvying out state funds. Throughout his trial Blagojevich denied any wrongdoing."
###
###
The honor and duty of Japan's older generation in the wake of the Fukushima disaster gives us a lump in the throat.
"By any measure, the thousands of people toiling to cool the crippled nuclear reactors in Fukushima are engaged in jobs that the Japanese consider kitanai, kitsui and kiken, or dirty, difficult and dangerous. ... Seemingly against logic, Yasuteru Yamada, 72, is eager for the chance to take part. After seeing hundreds of younger men on television struggle to control the damage at the Daiichi power plant, Mr. Yamada struck on an idea: Recruit other older engineers and other specialists to help tame the rogue reactors. ... Not only do they have some of the skills needed, but because of their advanced age, they are at less risk of getting cancer and other diseases that develop slowly as a result of exposure to high levels of radiation. Their volunteering would spare younger Japanese from dangers that could leave them childless, or worse. ... "We have to contain this accident, and for that, someone should do the work," said Mr. Yamada, a retired plant engineer who had worked for Sumitomo Metal Industries. "It would benefit society if the older generation took the job because we will get less damage from working there.""
###
According to the Republican Party of America circa 2008, the biggest threat to America was a couple of nice gay people who live together and share all their expenses also being able to visit each other in the hospital, thanks to "gay marriage." But now that New York State Republicans
have approved
Gay Marriage, the national GOP is suspiciously silent. Maybe they were all gay all along? Well yeah, but they are still supposed to be against any legislation that was fair to gays overall. Have Republicans all turned "Cuomosexual?"
READ MORE »
###
"Like water, however, trash seeks its own level. Sarah's appearance alongside her no-talent daughter at a Minnesota shopping mall is the clearest indicator yet that the 2008 Republican candidate for vice president of the United States is finally becoming not the national leader she never could have been, but part of our national landfill," - Joe McGinniss
###
###
Bill Donahue Melts Down
###
Right Wing Watch reports that World Net Daily has published an editorial calling for the arrest of New York Gov. Andrew Cuomo and others that supported the "unconstitutional act" of legalizing same-sex marriage. The editorial has a byline from Dr. Ted Beahr, noted vicious homophobe and Christianist film critic.
With regard to the illegal action of the New York state government, it is more important to understand clearly that the civil government has no authority in area of the free exercise of religion such as marriage. If it has no authority and tries to With exercise power not vested to it, then the state is acting illegally. We need to stand for God's law in the face of the power grab by those in civil authority who know no restraints. New York and the other increasingly socialized states have not only violated God's law, they have also violated their own Constitution and the will of the governed.

When they do that, they are just like King George.

They have abdicated their moral and legal authority and are subject to indictment, trial and just punishment.

Now, all those who freely exercise their inalienable right to religious faith must stop acting like useful idiots and fellow travelers by going along to get along. Instead, they must stand for their God-given rights by proclaiming loud and clear that these New York government servants have crossed the line into illegal activity that has no authority and makes them criminals.

Fuck these people.
###
A Christian's Guide To Sinning
###
Researchers found "significantly higher" rates of birth defects in babies born near mountaintop removal mining sites than those in non-mining areas, according to a new study released last week. [...]

It found that rates for six out of seven types of birth defects — circulatory/respiratory, central nervous system, musculoskeletal, gastrointestinal, urogenital and "other" — were increased near MTR sites. The research suggests that contaminants are released into nearby environments from MTR, and that many of the contaminants are known to impair fetal development.

"Rates for any anomaly were approximately 235 per 100,000 live births in the mountaintop mining area versus 144 per 100,000 live births in the non-mining area," the study says. Although not as high as near MTR sites, it also found increased incidences of birth defects in communities near underground mines.
Certainly those areas are more impoverished, but that doesn't account for such an obvious and massive increase.
###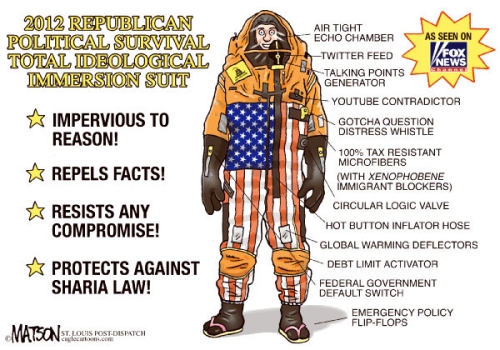 ###