"Don't tell me you're a christian. Let me figure it out."
###
###
###
Bartcop says:
Obama does nothing BUT bow to the Republicans he defeated in 2008. Why can't a smart man like Obama realize the
HE WON
that election?
He has sacrificed his presidency to The Boner and The Bitch. I fear history books will not be kind to Obama, history might end up calling him
"the GOP's puppet."
That should be his campaign slogan in 2012:
"Elect me, and I'll do whatever John Boehner says."
President Mouse, why did you run for the presidency? So you could say,
"Thank you Sir, may I please have another?"
when Boner and Cantor spank you?
Next week, Obama will unveil his "new jobs plan,"
After 32 months of 10% unemployment for whites, 26% for Blacks, Obama has
finally
decided to address the biggest problem on everybody's mind.
I guess his vendetta against poker players and pot smokers will have to take a back seat - temporarily - so he can finally address the jobless situation.
BUT...
The minute he opens his mouth, Bitch and Boner will say,
"The Presidents ideas are dead on arrival,
" and Obama will surrender again.
We have a Mouse in the House.
Can anybody argue with that?
Behold the jellyfish. Note that the mouth and the anus are one and the same:
###
###
Dick Cheney has a book out.

I'm sure you've heard about it by now; he laid the groundwork for its release by claiming the
contents would cause heads to explode in Washington, causing a lot of people who should know
better by now to say, "Ooooh, this should be good."

It isn't, at all, but I must confess that my head did come very close to launching itself off my shoulders
...not because of what's in the book, but because I have to deal with the rancid reality of a free and
un-convicted Dick Cheney appearing in the public eye once again.
 
If there were any justice to be found in this deranged country...

Bartcop: Well, there's no reason for my

good friend

William to finish that thought.

In America, we punish consensual blowjobs.

We don't punish mass murder, or fabricating evidence to go to war, or torture, or illegal searches or denying suspects their constitutional rights, or looting the Treasury and bankrupting 50 million Americans - none of that is actionable.

America has become a broke-ass banana republic for two reasons:

The GOP is full of crooked sons of bitches


Democrats want to "look forward" instead of stopping the criminals.

When it's wild dogs against mice, the wild dogs win every time.

###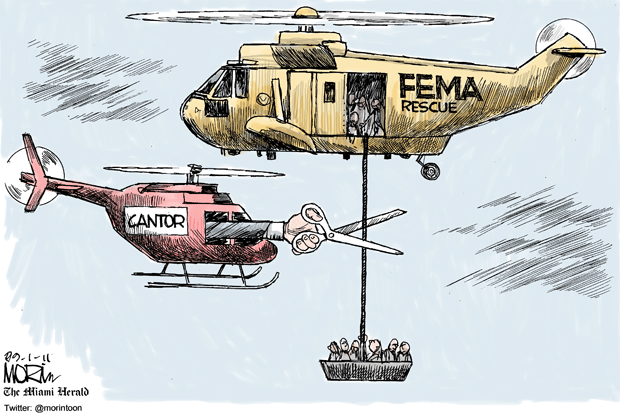 ###
"It is our responsibility to find bipartisan solutions to help grow our economy, and if we are willing to put country before party, I am confident we can do just that," Obama wrote Wednesday in a letter to Boehner, R-Ohio, and Senate Majority Leader Harry Reid, D-Nev.
The rabid dog has been biting Obama's hand for 32 months straight, yet he continues to believe that if he just reaches out one more time...
###
Scott Lively, the infamous gay death penalty advocate and spokesman for God's Gentle Love, says homo-terrorists will wreak revenge upon Christian witnesses should the Prop 8 trial tapes be released.
"We have seen all across the country that the gay activist movement attempts to intimidate anyone who stands up for family values, and this just seems to be another example," decides Dr. Scott Lively of DefendtheFamily.com. "There's really no good reason for this [video footage] to be released, and I would hope that the decision would go against the release." Judge Ware has not made a ruling on the issue, but he is expected to provide a written decision at a later date. So far, he has said that "the integrity of the judicial process is affected" when one judge promises a videotape will be used only for limited purposes and a second judge decides to make the video public. "We have seen, unfortunately, a lot of intimidation of the judiciary by gay activists as well, so it will be interesting to see whether this judge stands up to the pressure or stands true to his original decision," Dr. Lively concludes.
Lively's ministry is one of the few listed as a certified hate group by the Southern Poverty Law Center.
###
Jill: At last, someone points out the obvious
###
When Repug fantasies meet the real world
###
Florida Republicans Fight To Keep 'Cohabitation' Of Unmarried Couples Illegal
###
Wisconsin teachers retiring right and left in response to Walker busting their union.
"When students return Thursday for the first day of school across Wisconsin, many familiar faces will be gone, as teachers chose retirement over coming back in the wake of a new law that forces them to pay more for benefits while taking away most of their collective bargaining rights. ... Documents obtained by The Associated Press under the state's open records law show that about twice as many public school teachers decided to hang it up in the first half of this year as in each of the past two full years, part of a mass exit of public employees. ... Their departures came before the new law took effect, changes pushed by Gov. Scott Walker and the Republican Legislature that led to weeks of protests at the Capitol. ... The ensuing exodus of teachers and other state employees has led to fears that the jobs might not be filled, and that classroom leadership by veteran teachers will be lost."
###
Maybe he thinks they should be white, male and property owners before they cast a ballot, too? "The Chairman of Maine's Republican party has doubled down on his crusade against the apparently widespread problem of voter fraud-committing college students, declaring this week that if students want to vote they should be paying taxes. ... "I get tired of talking about this because the law is clear," Charles Webster said. "If I want to vote, I need to establish residency. I need to register my car and pay taxes in that community. You can't just become a student and vote wherever you want." ... Back in July, Webster made a list of 200 college students whom he claimed are committing voter fraud because they pay out-of-state tuition rates but are registered to vote in the state. ... According to Eric Russell of the Bangor Daily News, in order in vote in Maine someone has to be a U.S. citizen, be 17 years old to register and 18 to vote, and establish and maintain a residency in the municipality where they would register."
###
A new Labor Department report released moments ago finds that zero jobs were created last month. The unemployment rate held at 9.1 percent. The jobs numbers for June and July were both revised downwards.
###
Five GOP Presidential Candidates Have Proposed Eliminating Capital Gains Tax, A $1 Trillion Giveaway To The Rich
### 
Manufacturers have lost track of more than 16,000 guns since 2009, according to a report by the Brady Center to Prevent Gun Violence. The report said some guns may have never had a serial number, making them impossible to trace, and that the Bureau of Alcohol, Tobacco, Firearms and Explosives only conducts compliance examinations at about 20 percent of dealers and manufacturers. As a result, the report says, the 16,485 guns missing could be a "vast undercount."
###
Freedom isn't free
Every single day of the last miserable decade, the U.S. Military has pissed away more than $16 million in fraudulent contracts in Afghanistan and Iraq. That's $60 billion thrown away on wasteful handouts to Pentagon contractors during the wonderful War On Terror — $60 billion thrown away without even killing random goat farmers who committed "terror" by being born in an impoverished country that happened to be a good, out-of-the-way place to test robot death planes around the clock. And these numbers come not from some external objective accounting project, but from the U.S. government itself. So, the numbers are obviously lies, and are probably off by several hundred billion dollars. Let's cut Social Security benefits from a program that's fully funded from people's paychecks, because "entitlements" are bankrupting the country!
###
You do realize we're at war in Yemen too, don't you? Have been for years.
"Sources tell Al Jazeera that at least 20 al-Qaeda suspects have been killed in US air attacks and clashes with Yemeni soldiers in the southern province of Abyan. ... A military official confirmed on Thursday the deaths of the al-Qaeda-linked fighters, but refused to comment on whether there was any US involvement. ... The air raids freed a Yemeni military unit besieged in Abyan for several weeks by al-Qaeda groups. ... A medical official said four Yemeni military officers were also killed in clashes on Wednesday and Thursday. ... The official said Yemeni troops had pushed back al-Qaeda groups  from an area about 8km outside the southern city of Zinjibar. ... The officials spoke on condition of anonymity because they were not allowed to speak to the press. ... Yemen has repeatedly said its forces are making gains against groups who are suspected of ties to al Qaeda and have taken over two large cities in Abyan, a flashpoint province."
###
Fond memories of horrible violence
Arizona's paranoid racist teabagger trolls will usually only crawl out of their fallout shelters on the rumor of a good illegal alien desert hunt, but a cool murder weapon giveaway always comes in a close second. The Pima County GOP knows this about their insane constituents, so they are
selling
raffle tickets to win a Glock pistol to anyone who donates $10 or more to their campaign war chest in memory of the Gabby Giffords shooting in their district that made Glock pistols
so popular
with fearful teabagger assholes right after the massacre. Never forget, Arizona!  
READ MORE »
###
In the 54 years since the space age officially got underway, Earth's orbit has been turned into a high-tech junkyard.
"The amount of debris orbiting the Earth has reached "a tipping point" for collisions, which would in turn generate more of the debris that threatens astronauts and satellites, according to a U.S. study released on Thursday. ... NASA needs a new strategic plan for mitigating the hazards posed by spent rocket bodies, discarded satellites and thousands of other pieces of junk flying around the planet at speeds of 17,500 miles per hour, the National Research Council said in the study. ... The council is one of the private, nonprofit U.S. national academies that provide expert advice on scientific problems. ... Orbital debris poses a threat to the approximately 1,000 operational commercial, military and civilian satellites orbiting the Earth -- part of a global industry that generated $168 billion in revenues last year, Satellite Industry Association figures show."
###
Evangelist Gary DeMar explains how the gay death penalty will work once Christians achieve dominion over the United States and install a theocratic government:
"Obviously, certain sins often may escape detection. Homosexuals who practice behind closed doors are out-of-bounds for the courts, of course, unless others witness their criminal behavior. Such behavior may not be dealt with by courts in history, but will be dealt with by God, either in history (e.g., AIDS) or eternity. The law that requires the death penalty for homosexual acts effectually drives the perversion of homosexuality underground, back to the closet, to the dark realm of shameful activity."
RELATED: Check out Warren Throckmorton's just-posted list of quotes from other dominionists on the subject of the gay death penalty. He concludes: "No wonder many social conservatives are out in force trying to deny that these movements have any consequence or have any influence on Rick Perry or Michele Bachmann."
###
###
Mario: Why Obama's job speech won't be worth a damn.
###
###
Stiglitz on pharmaceutical prices; and the four major causes of the worsening of the deficit. 
###