###
###
###
###
Awards! -
Hey guys, remember that GOP guy who owes over $117,000 in child support to his ex-wife (and the kids, needless to say), Joe Walsh (R- IL)? Me Neither! But anyway, The Family Research Council has awarded Walsh a 100 percent rating as a "True Blue" member of Congress. The FRC said it gave the honor to Walsh because of his "unwavering support of the family." (
Think Progress
)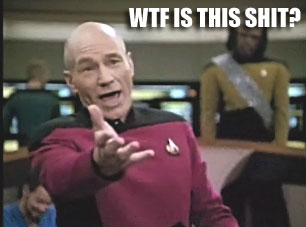 Apparently the way you display your "unwavering support of the family" is by not supporting the family.
Because the best way to support families is by limiting access to birth control and abortion and thus increasing the number of children with single parents. Ya' know, like the mother of Joe Walsh's children.
Conservatism is a mental illness.
###
###
###
h/t Dick
Krugman
: I Do Not Think That Word Means What You Think It Means, Hypocrisy Edition
###
So not only is the church financially bankrupt, it's
morally bankrupt as well
.
Some members of a bankrupt Orange County, Calif. megachurch are expressing outrage after fielding an email request for congregants to deliver food to waiting limos so that it can ferried to the founder's sick wife. The appeal comes weeks after a lawsuit charged that the founder of the Crystal Cathedral house of worship, Rev. Robert Schuller, and his family had been paying themselves lavish salaries and other benefits while the church was in financial straits.

"They've completely depleted the church's funds," one member, Bob Canfield, told the Orange County Register. "But they have shown that they have absolutely no remorse for what they've done. They're still being chauffeured around in limos. We, the congregants, have nothing."

An email sent recently by Crystal Cathedral administrators said that Schuller and his wife, Arvella, "would appreciate meals over the next three to four weeks." It added: "They are to be sent to the church in order to be transported to Arvella. The limo drivers could pick up the dinners or meet in the Tower Lobby around 4:30 p.m."
There's a reason Orange County was the home of the Reagan revolution.
###
Second Iraq war vet in ICU after brutal beating at Occupy Oakland. 
The Guardian
###
Charlie Pierce at Esquire's Political Blog on "A Dangerous Law and the New Formula of Conservatism":
I'd like to congratulate the state of Michigan for passing the worst bill in the history of the universe. Read it fast and it just looks like the average rancid river of swill that flows forth any time you have your state government over to people who have developed their political philosophies while waiting on hold for Sean or Rush in their cars everyday during evening drive. But, close up, floating in the middle of it, there's one particular chunk of offal that makes the rest of the rushing current smell like roses and daffodils. It says this:

This section does not prohibit a statement of a sincerely held religious belief or moral conviction of a school employee, school volunteer, pupil, or a pupil and parent or guardian.

Holy god.

I may be unversed in the subtleties of writing legislation, but this certainly seems to me to mean that, if a kid thinks another kid is a great big "faggoty-fag-fag," and he goes out of his way to beat that kid to a pulp, he can come to the principal or the guidance department or the school board and say that, well, sorry if he offended anyone, but he learned this stuff in the Bible. Leviticus made him do it. And the principal, or the guidance staff, or the school board, or the beaten kid himself has to take this pious savagery seriously, instead of telling the kid that he's expelled and Jesus can be his cellmate…

In a very real way, this one passage in one piece of really bad legislation is the entire raison d'etre of American "conservatism," and of the political party that it has turned into its mindless vehicle over the past four decades. Every element of the "movement" is in there. There's religious paranoia and cultural sociopathy combining to produce a completely irrational sense of victimhood. There's the carefully chosen choice of targets, and the subsequent inflation of that target into the "real" threat from the "real" oppressors. And then, finally, there's the framing of legislation to say one thing, but mean another, while maintaining your inherent right as one of society's overdogs to do pretty much anything you want. You play the victim to reinforce your own long-established privilege.

Without this formula, Republican politics would have no platform. There would be no all-powerful ACORN, pulling strings behind the scenes even though it went broke a couple of years ago. There would be no George Soros, the palindromic plutocrat financing all the critters that dance in Bill O'Reilly's head. Rick Santorum's would not get to gussy up in Scripture his tremulous inbred revulsion over other men's penises. Ron Paul would not hear the black helicopters. Michele Bachmann would not have a vehicle for her concern over AmeriCorps and the incipient Obama Youth. Newt Gingrich would not have any career at all, and Herman Cain would not be able to blame the bitches. And even Mitt Romney wouldn't be able to go before audiences made up of people who hate him and tell those audience that he shares their fear of the awesome, nation-destroying economic deadweight that is the National Endowment for the Arts…
How long until the first Wingnut Wurlitzer blogger yowls that Pierce's croooel wurds are oppressing them, and should not be permitted?
###
As the sexual harassment plot thickened, Herman Cain's poll numbers went up.  Well, what did you expect from the Republican electorate?
###
Tata: This letter was written by a relative of mine who is a biologist and a Christian.
###
Some days, we swear the Israelis are following a "how to commit national suicide" script written for it by the PLO 20 years ago. "Israeli naval forces have boarded two boats carrying pro-Palestinian activists bound for the Gaza Strip, foiling the latest attempt to break the four-year Israeli blockade of the territory. The Canadian vessel Tahrir and the Irish boat MV Saoirse were in international waters, between 40 and 60 miles (64-96kms) from the coast, when they were intercepted on Friday, according to the Israeli military."
###
Scientist Who Testified In Support Of Mining Around The Grand Canyon Stands To Make $225,000 From It
###
Here Is Cranky Sarah Palin In A Muu-Muu Yelling At Olds
###